Mobility Pack Pro (Mutation, new job …)
Pack fully supported by Mobili-Pass®Pack fully supported by Mobili-Pass®
I DO NOT HAVE TIME
Relocation : my professional and/or personal activities do not allow me to take care of all the steps for my installation.
I CAN'T MOVE EASILY
I live far away and/or can not move often to manage my expatriation and relocation.
I DO NOT KNOW THE RULES AND LAWS IN FRANCE
I am a foreigner, I still do not speak very well French and/or do not have enough knowledge to manage the relocation in France.
I HAVE A LIMITED BUDGET FOR MY RELOCATION
I want to control the expenses linked to my new Home.
Some exemples of procedures
HOUSING
To search for accommodation (rental or purchase)
To manage your Move
To manage the installation of water/electricity/Internet…
To find employees for Home services/Housekeeping / Maintenance/Gardening
SCHOOLING AND CHILDREN
To search for each child, the school in compliance with your criteria
To make registration files for each school
To manage the canteen and extracurricular activities
To find a child care
ADMINISTRATIVE PROCEDURES
To manage the procedures for visa/residence cards
To update the tax situation
To subscribe insurance contracts and open a bank account
WORK
To help Job seeker
To manage the administrative situation of job seekers, pensioners, students…
To support the creation of a new company or new activity (start up and so on)
TRANSPORTATION
To look for a vehicle (purchase, LOA, rental)
To manage vehicle registration
To propose public transportation subscriptions
LEISURE AND TRAVEL
To organize your trip, and stay before installation
To manage the registration procedures (swimming pool, media library, leisure activities, associations,…)
Guarantees and Ethics
Our service is based mainly on the following values :
TRUST
A relationship of trust is an essential and mandatory condition.
CONFIDENTIALITY
The information you provide to us is only used for the realization of the contract. We do not transmit your personal datas for other purposes.
CLEAR AND DETAILED OFFERS
Each offer is detailed in order to specify the expected items. The detail also allows you to follow up the progress and validate your choices at each step.
RESPECT OF THE CONTRACTUAL COMMITMENTS
We commit to meet the deadlines announced if they are not dependent on third parties or the expectation of choices and/or documents from the client.
Who are we ?
Let Us Do It offers Relocation services in 2 different areas :

Between Rennes and Nantes where Eric Branchereau, native of this region will make you discover his "country"

In the Paris suburb, around Saint-Germain-en-Laye where Thierry Couilleault settled to enjoy the calm far from the turpitudes of the capital.

They created Let Us Do It and soon hope to be the escorts to your installation.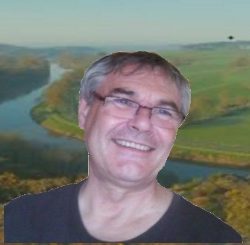 Eric Branchereau
Your assistant for your installation between Rennes and Nantes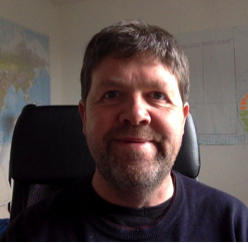 Thierry Couilleault
Your assistant for your installation around Saint Germain en Laye
Rennes-Nantes, a very attractive axis
Our little piece of greenery
Still not convinced to come and settle with us, here is an overview of what awaits you!
Contact us.
Thanks for the interest in Let Us Do It. Please use this form if you have any questions about our services. We'll reply you within 24 hours